Turning Barriers Into Benefits
By Our Counselling Chatbot
Privacy
Real Time + 24/7
A.I. Chatbot + Human
Anonymity
Privacy
Real Time + 24/7
A.I. Chatbot + Human
Anonymity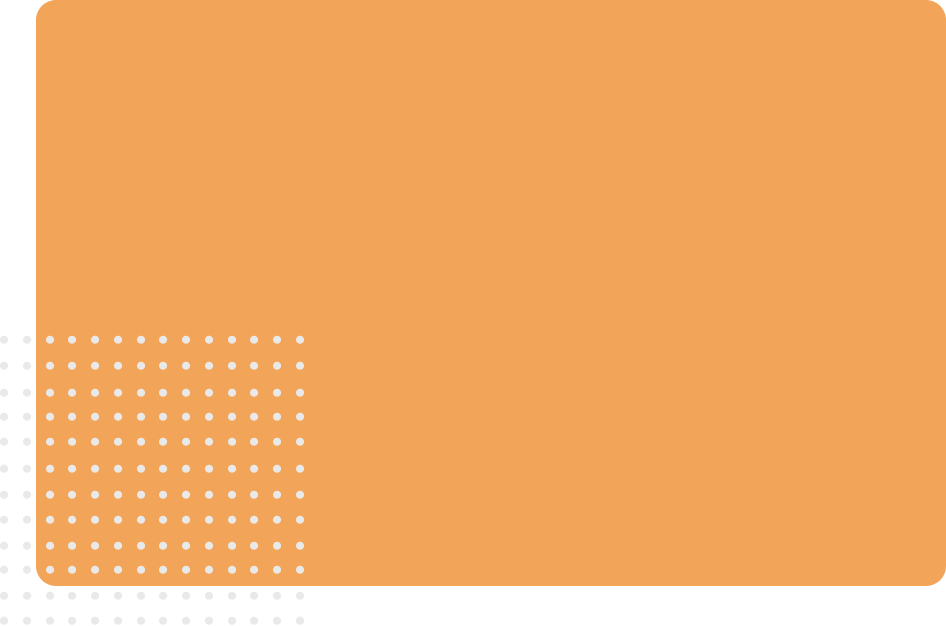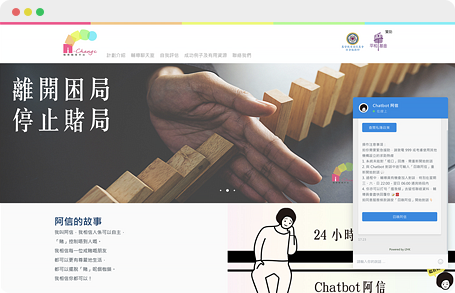 Our One-Stop
Counselling Chatbot Service
is delivering from research, branding, dialogue script writing, NLP setup as well as evaluation plus analysis. Just talk to us to experience!

Go Visit "i-Change Counselling Chatbot"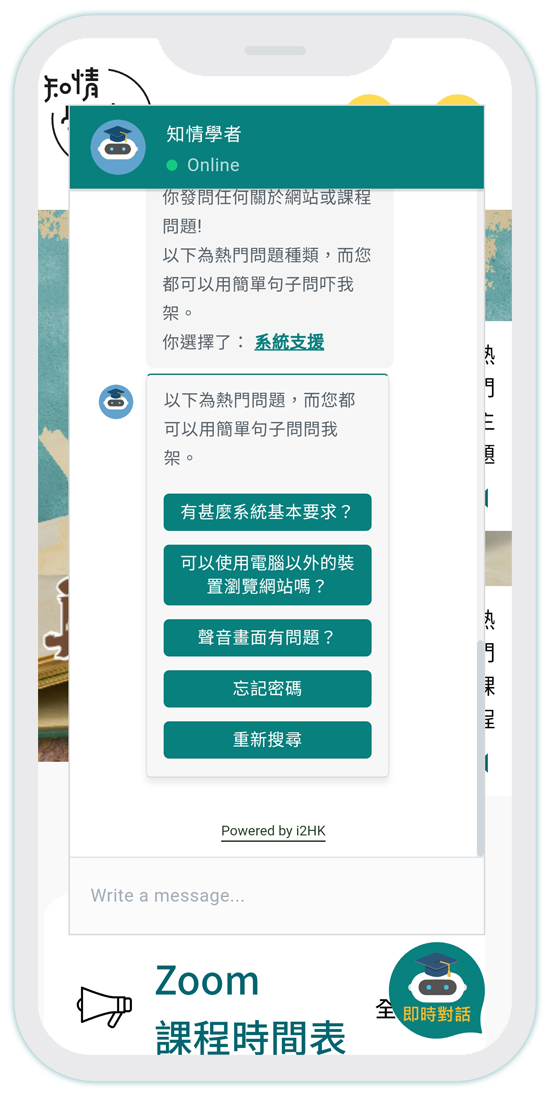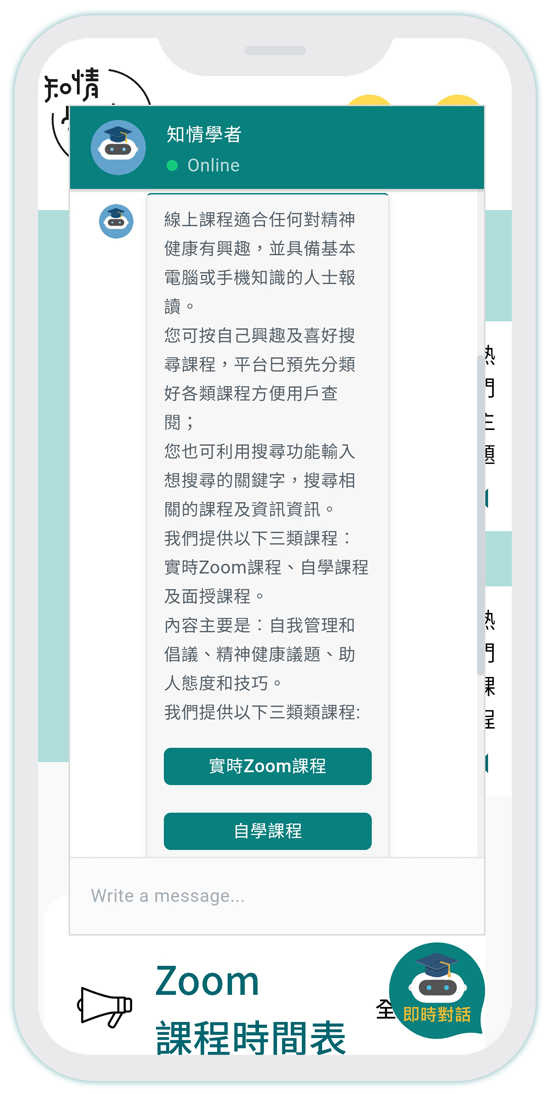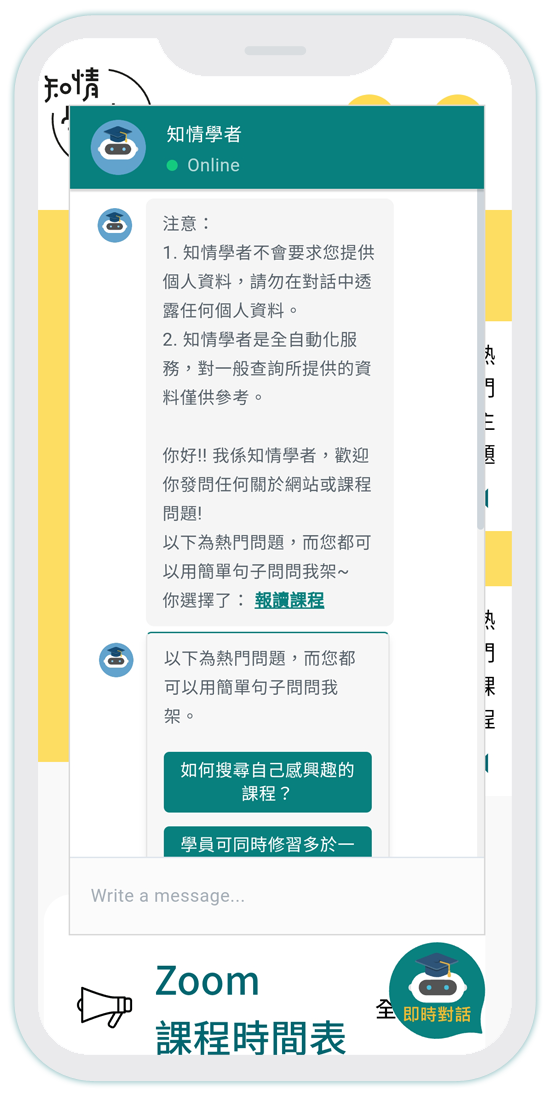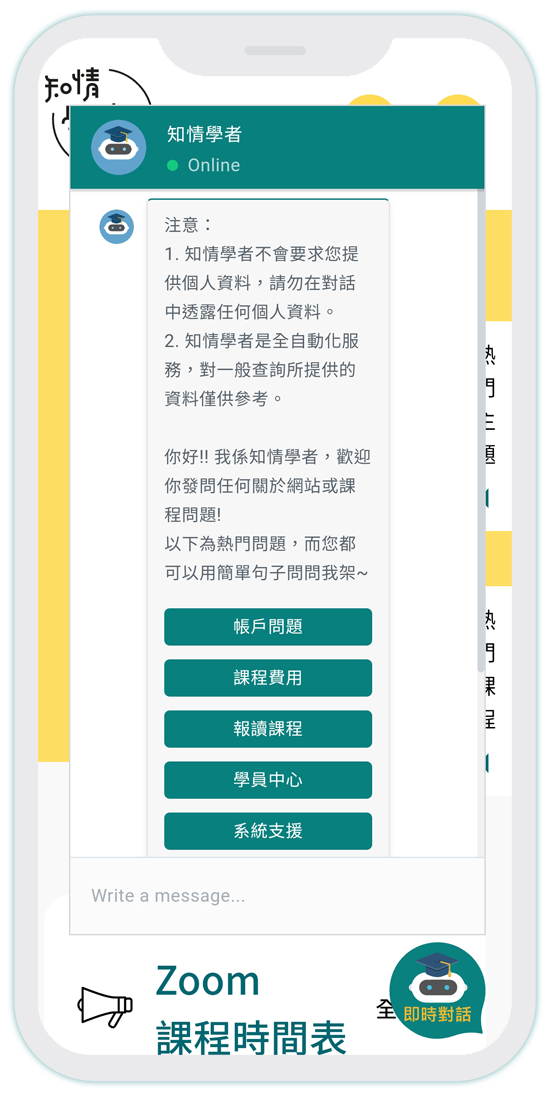 Make NGO Service in 24/7 By Our Enquiry Chatbot Service
24/7 Seamless Service
Optimise Internal Resources
Data Monitoring
Social Platform Integration
Cross Platform Support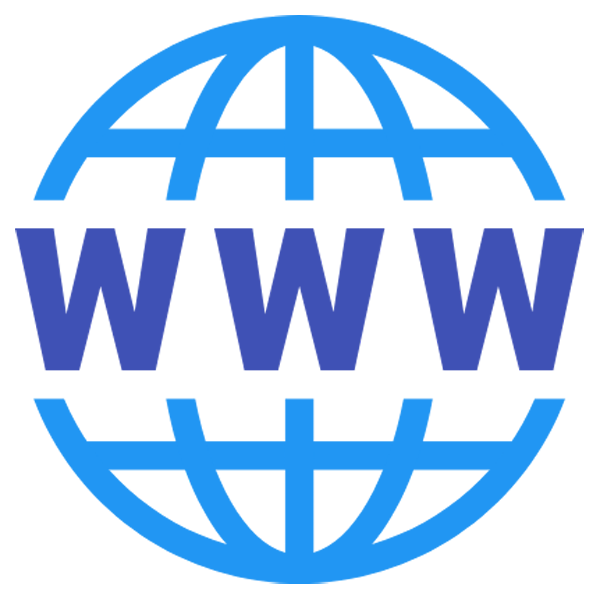 Website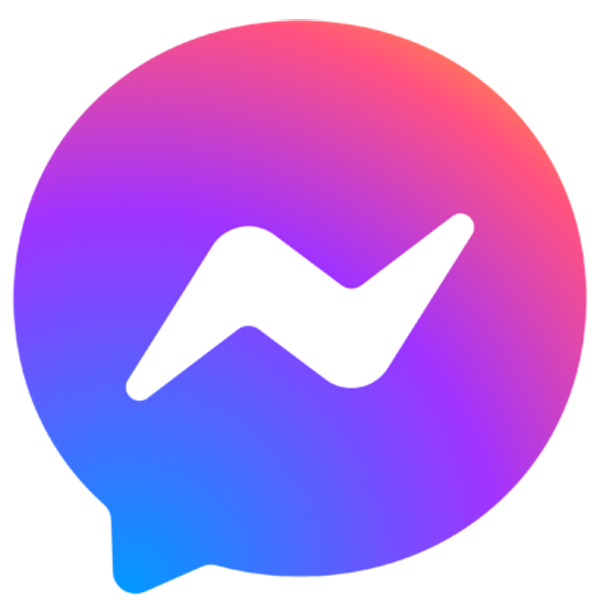 Facebook Messenger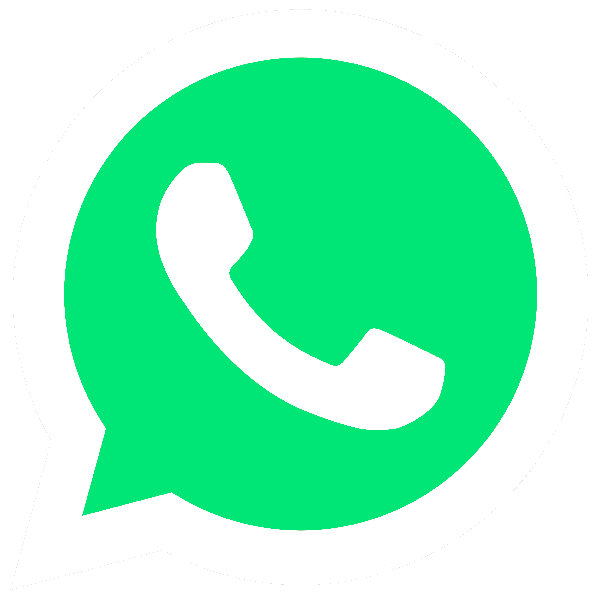 Whatsapp
Go Visit "Mental Health Learning Hub Chatbot"
Reach out with any questions you have
Call us directly
+852 34262604